Today we're providing an investor's guide to the rental market in Houston for 2015. In general, the market is strong and it's a great time to buy rental property in this area.
Inventory
The inventory in Houston is pretty low right now, so it's important to be creative when you're looking for potential investment properties. You don't want to rely only on the MLS. The drop in oil prices will lead to additional opportunities for investors in the Houston area, and you'll be able to find real estate bargains in the market.
Return on Investment
Before you buy, make sure you understand the potential for cash flow and profit. Most people think the three most important things in real estate are: location, location, location. However, with rental properties, the three most important things are: cash flow, cash flow and profit. Do your math, analyze your numbers and get a good idea of what you can expect to earn in rental income and what your long term returns will be.
Great Property = Great Tenants
Tenants want high quality homes in good locations, so make sure you pay some attention to where you're buying. You only want to buy properties in neighborhoods that have a high percentage of owner-occupied homes. These are desirable areas to good tenants. It's also important to choose a property that's in great condition and clean. The best tenants in the Houston area will be willing to fight for appealing homes in attractive areas.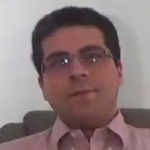 Finally, don't over-leverage your investments. If you do that, your entire portfolio will be at risk the next time the real estate market takes a dip. Leverage is an important part of investing, but it's sometimes overused. Make sure you're using it wisely when you invest in rental properties.
If you're interested in exploring the Houston rental market, please contact us at Your Dream Real Estate, and we'd be happy to help you with our robust and hassle-free property management services.