Evictions have a reputation for being complicated and expensive. While no landlord wants to go through the eviction process with a tenant, it's important to take steps early if you realize that you've got a bad tenant who needs to be moved out of the property.
Reasons to Evict
There are two major reasons for why you might need to evict a tenant. If you are not getting the rent on a regular basis, eviction is necessary to protect your income and your investment. The other reason to evict is because the tenants are violating the lease in some way. Perhaps you've noticed unauthorized occupants or there are noise complaints and police activity at the house on a regular basis.
Filing an Eviction
Every eviction starts with a 3 Day Notice. If your tenants have not paid rent, you serve a 3 Day Notice that demands they pay the rent or leave the property. It's important to send this notice properly. You can deliver it in person to the tenant or any occupant who is 16 years of age or older. You can also mail a copy of the notice, and if you do this, make sure you request a return receipt. You can also post the notice on the inside of the front door, but if you do that, we recommend that you send a copy by mail as well. At this point, you can negotiate with the tenant or follow through with the eviction.
Appearing in Court
If you decide to pursue the eviction because the tenant has not met their obligations, you'll need to file with the court and wait for a court date. When you go to court, bring your lease agreement, your rent roll which shows how much the tenant owes you and any documentation or communication that reflects your attempts to resolve this issue with the tenants.
Writ of Possession
After the court rules in your favor, you'll need to file in order to get possession of the property back. Schedule a date with the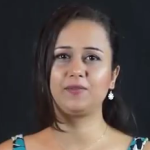 sheriff to deliver the Writ of Possession and help you get your tenants out of the property. When this happens, take pictures and videos so you can document the condition of the property after the eviction. If the tenant leaves belongings behind, you'll need someone who can help you remove them. Then, you can change the lock and start getting it ready for the next tenant.
Evictions can be emotional and feel very personal. However, the best thing you can do for yourself and your investment is to learn from the experience and move forward. If you have any questions about how to avoid evictions, please contact us at Your Dream Real Estate.