The best way to ensure you get a high quality, long term tenant quickly is by charging a competitive rent. Setting the right price for your home is very important because you want to start collecting rental income as soon as possible. Vacancies are expensive.
Market Research
Understanding the local rental market is really going to help you set the right price for your property. You want to do a little research and find comparable rental prices in your local area. Make sure you're comparing properties that are similar to yours; they must be in the same location, the same size and in generally the same condition.
Competitive Advantage
Once you know what others properties are renting for, you need to figure out why potential tenants will want to live in your house instead of other homes. Think about what makes your house special, whether it's recent upgrades or great amenities or top notch school districts. Use these factors when you market your property so you get a lot of interest.
Avoiding Vacancy
It's a good idea to consider lowering the rent just a little bit to help you minimize the vacancy, especially if you're in a tough market or there are a lot of similar properties available. Waiting for a tenant who is willing to pay the higher rent will only cost you money. For example, if houses similar to yours are listed for $1,250 per month but they're all vacant, you should price yours at $1,200 per month. It may seem like you're losing $50 a month but you're actually gaining. Losing the $600 over the course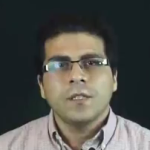 of the year (12 x $50 =$600) is much better than losing $1,250 because your home sat vacant for an extra month while you tried to rent it out.
Many landlords have an idea of what they want to earn on their property, and that idea usually depends on the amount of mortgage, expenses and additional cash flow. However, it's really the market that determines the rent – not your own wishes. Get to know your local market and if you're not sure what other houses are renting for, contact us at Your Dream Real Estate. We'd be happy to help you.