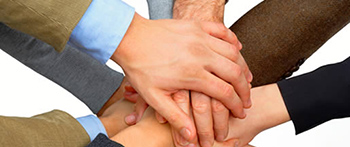 Your Dream Real Estate is a unique company that provides full brokerage services. Whether you're investing in one property or an entire portfolio, we can help with all the details that support your investment goals and make you successful.
We conduct a complete market analysis to let you know what your property is worth and how much you can expect to earn in rental income. You'll also get access to the Multiple Listing Service (MLS), which is a valuable marketing tool when it comes to finding the right tenants for your property. We'll help with an attention-grabbing ad and outstanding photos that give people a positive view of the property you have to rent.
Our services also include getting the property ready for rent. We know what tenants are looking for when choosing a rental property, and the recommendations we make for your property will be based on the goal of bringing in as much rent as possible.
Any of your needs will be met by our brokerage services. We can find you an apartment, conduct an inspection of the property you're thinking about buying and help you decide what to do to make it ready for the rental market.
See What Our Clients Are Saying…
Neda was very professional and easy to work with. After dealing with several other realtors, she was a pleasure to do business with. Ultimately my decision was heavily influenced by the professionalism she displayed, where other realtors with other properties failed.

John James
Neda is a 5 star realtor and is an easy person to work with. She helped me to find my dream house with descriptions I wanted. She was always on time and ready to go for tours and preparing documents. I highly recommended her.

Jenn Graves
After I made my first contact with Rob through email, he responded very quickly and we got on the phone so he could get a gauge of what kind of place I was thinking of. At the beginning, I wasn't too sure of the specifics myself, but he was good about detailing the different options and considerations I should be making given my situation. Soon after that we had a meeting in his office and he was so patient and he gave me tons of information and resources. To be honest I was so frustrated in the beginning because I always thought investment in real estate is so risky.
Overall, I couldn't be happier with the service I received from Your Dream Real Estate and would wholeheartedly recommend them to anyone that I know who would be trying to invest and finding a great property management company in Houston.
These people are ready to go extra miles for everybody they are working with. They shared any information they could without any expectations.