Today's topic at Your Dream Real Estate, is finding the best tenants for your rental property in Houston, and we're going to share three things you should consider. First, you have to understand who your best tenant is. Our goal is to find someone who pays the rent on time, takes good care of your property and is easy to work with.
Property Condition
The best tenants are looking for the best properties. Make your property appealing to them. This can be achieved by making your property irresistible. Keeping your home well maintained and in good condition is essential. Everything should be in good working order. The tenant should be able to imagine living there right away. Don't put the house on the market if you're still making repairs and getting it ready. Everything should be clean and smell good. Don't forget to take care of front yard. Mow the grass and keep the bushes trimmed.
Advertising
Your property has to be on all the relevant rental websites. You should also consider using the Multiple Listing Service (MLS) for the most visibility. You want to get a lot of attention, so you need detailed descriptions and professional photos. Consider creating an online video that takes the viewer from room to room so potential tenants can get a feeling for the place.
Screening
The most important step in finding good tenants is screening. Every step of your tenant screening process should be documented and you need to take it seriously and professionally. Good tenants have good credit and no criminal history. They should have a stable job and their income must be at least three times the amount of rent. Always ask for references from past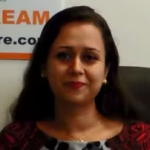 landlords. When you talk to those references, ask about rent payments and whether they were received on time. You also want to ask previous landlords if the tenants left the property in good condition when they moved out.
When you're looking for the best tenant for your rental property in Houston, make sure the property is ready for the market, it gets the maximum exposure online and that you screen tenant correctly.
If you have any questions about finding tenants, please contact us at Your Dream Real Estate, and we'd be happy to help you.