Today we are sharing some of the reasons you might want to work with Your Dream Real Estate when you have a rental property in Houston. We are a family owned and operated company local to the area and we specialize in caring for residential properties. One of the reasons we do so well as property managers is that we own rental properties of our own. We know what it's like to handle all the details that come with investment property.
Business Model
Our investment and management experience has resulted in a business model that works well for any type of property owner. It doesn't matter if you own one rental property or 50. Our system is the result of the work we've been doing and the procedures we've been perfecting over our many years of property management. Everything we do is for the benefit and protection of you, the property owner, and our systems will ensure your investment is successful. Whether your priority is peace of mind, investment growth or current cash flow from rental income, we can take the frustration of managing a property away from you and provide the tools and resources that come with a full time brokerage and property management company.
Maintenance
With our own properties, we do a lot of rehab work. This gives us experience and knowledge when it comes to maintenance and repairs. Our team will take care of any minor repairs at your property and if a more specialized skill is needed, we work with the best contractors and vendors in the business, all of whom are licensed and insured.
Fees and Services
At Your Dream Real Estate, our fees are fixed so you won't have any surprises when your rent payments are made. You'll receive a statement of understanding before we begin working together. There will not be any hidden fees or surprise charges that leave you wondering what exactly you're paying for.
Marketing and Screening
Our marketing strategies and tenant screening practices are outstanding. In addition to widely advertising your property, we screen thoroughly to ensure only the best tenants are placed in your home. We back this up by providing a one-year guarantee for each tenant we place.
State of the Art Technology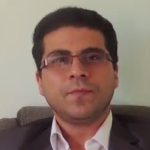 We use the best property management software available, which provides a number of online features for our tenants and owners. Tenants can pay rent online and submit maintenance requests. Owners can review statements and see what's happening at the property no matter where in the world you're located.
At Your Dream Real Estate, we believe in and practice the abundance theory, which means we grow when you grow. When you're successful, we're successful. If you have any questions or you'd like to hear more about the property management services we can provide, please contact us at Your Dream Real Estate.