Get a personalized market analysis for your home and discover your potential selling price today!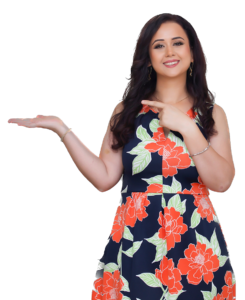 With the esteemed Seller Representative Specialist (SRS) designation, I have undergone specialized training focused on effectively marketing and negotiating on behalf of sellers.
I am committed to helping you achieve your selling goals by providing personalized strategies tailored to your property and market conditions.
I will guide you through every step of the selling process, from choosing the right upgrades pricing your property competitively to negotiating offers and closing the deal.
Are you curious about the current market value of your home in Houston or the surrounding areas? Wondering how much your property has appreciated over the years? We've got you covered! At Your Dream Real Estate, we're excited to offer you a Free Home Evaluation to help you understand the true worth of your most significant investment and see Is this the right time to sell your home.
First step: Provide your info

See What Our Clients Are Saying…
Neda was very professional and easy to work with. After dealing with several other realtors, she was a pleasure to do business with. Ultimately my decision was heavily influenced by the professionalism she displayed, where other realtors with other properties failed.

John James
Neda is a 5 star realtor and is an easy person to work with. She helped me to find my dream house with descriptions I wanted. She was always on time and ready to go for tours and preparing documents. I highly recommended her.

Jenn Graves
After I made my first contact with Rob through email, he responded very quickly and we got on the phone so he could get a gauge of what kind of place I was thinking of. At the beginning, I wasn't too sure of the specifics myself, but he was good about detailing the different options and considerations I should be making given my situation. Soon after that we had a meeting in his office and he was so patient and he gave me tons of information and resources. To be honest I was so frustrated in the beginning because I always thought investment in real estate is so risky.
Overall, I couldn't be happier with the service I received from Your Dream Real Estate and would wholeheartedly recommend them to anyone that I know who would be trying to invest and finding a great property management company in Houston.
These people are ready to go extra miles for everybody they are working with. They shared any information they could without any expectations.